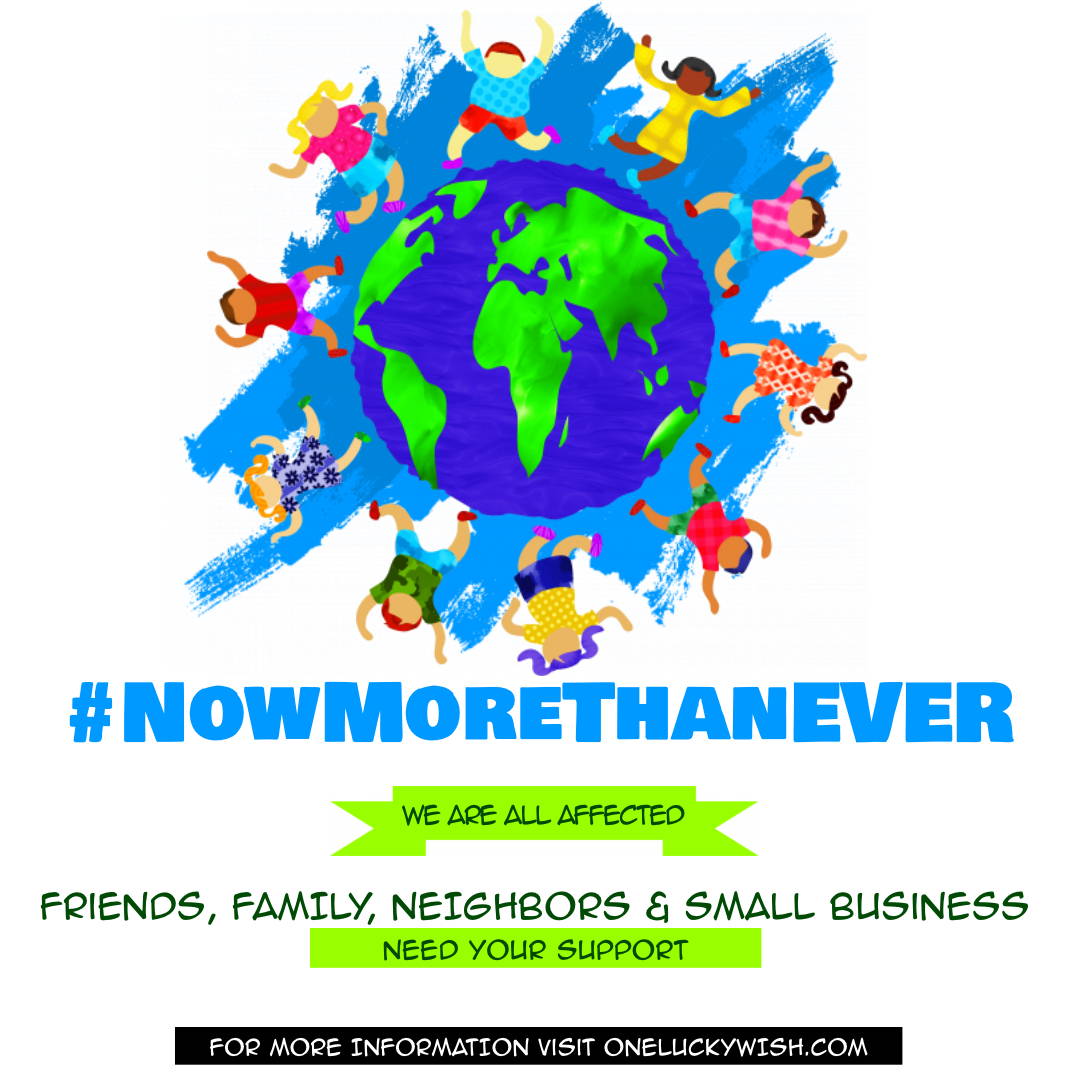 Share the power of a wish
We've partnered with Make-A-Wish Foundation to donate 5% of profits to support kids in need.

#NowMoreThanEver
Please check with your neighbor and especially elderly friends and relatives. Share resources. Give, don't gouge.

Support local family owned business during the recovery phase, where you can.

OneLuckwish
Founder of OneLuckyWish

#NowMoreThanEver
Friends, family, and neighbors need our support.
#GiveDon'tGouge

#SupportSmallBusiness
To support Small and Local Businesses means
supporting your neighbors.